Dr. Kenira Thompson of Ponce Research Institute has been chosen to join the National Steering Committee for AAMC's Group on Research Advancement and Development.
Ponce, Puerto Rico (PRUnderground) June 21st, 2017
Dr. Kenira Thompson, the President of Ponce Research Institute and Vice President of Research at Ponce Health Sciences University (PHSU), has been selected to serve a three year term on the National Steering Committee for the Group on Research Advancement and Development (GRAND) of the Association of American Medical Colleges (AAMC).  The mission of GRAND is to provide a national forum for the promotion, development, and conduct of biomedical research in medical schools and teaching hospitals.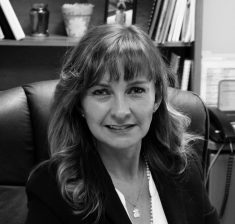 "As the first Puerto Rican and first Hispanic woman to be selected to join GRAND's Steering Committee, I'm honored to represent PHSU, as well as other Hispanic-serving medical schools," says Dr. Thompson, who is joining 13 other doctors and academic leaders from medical schools across the country on the Committee.  "One of my goals in this prestigious role will be to share news of the critical contributions that Ponce Research Institute is making towards reducing Hispanic health disparities in multiple therapeutic areas, and how these findings impact and benefit patients in Puerto Rico as well as the U.S. mainland."
Born and raised in Puerto Rico, Dr. Thompson received a BA in Psychology at Interamerican University-San German Campus in Puerto Rico.  She earned an MS in Experimental Psychology and a Ph.D. in Experimental Psychology/Behavioral Neuroscience from University of Wisconsin-Milwaukee, and completed her Postdoctoral Training at Cajal Neuroscience Research Institute at the University of Texas at San Antonio.  Her research findings in such areas of drug addiction, stress, and learning and memory have been featured in a variety of publications – including Reproductive Sciences, Pharmacology Biochemistry & Behavior, Journal of Health Care for the Poor and Underserved, Ethnicity and Disease, and Journal of Neurophysiology.
Since becoming President and Research Director at Ponce Research Institute in 2014, Dr. Thompson's responsibilities have included:
Leading all research operations for PHSU, as well as research oversight at six affiliated hospitals in south central Puerto Rico.

Overseeing administration of the largest clinical trial unit in Puerto Rico, with participation in over 280 trials in multiple therapeutic areas during the last 15 years.

Co-directing the Puerto Rico Clinical and Translational Research Consortium, which integrates and facilitates clinical and translational research activities among three medical schools, four hospitals, and a network of Federally Qualified Health Centers in Puerto Rico.

Increasing the number of R01 investigators in Puerto Rico by 33%.

Managing over 70,000 sq. ft. of research space.

Overseeing an interdisciplinary research team that enhanced research funding in cancer from $50K yearly to over $6MM in five years.

Overseeing a team that developed the first tumor repository for Puerto Rican patients (PR Biobank), with accrual of over 2,000 biospecimens to date.

Overseeing a team that executed an electronic medical record implementation plan in over 6,000 primary care practices in Puerto Rico.
"GRAND is an important program for the Association of American Medical Colleges, bringing together the research leadership from medical schools across the country," said Ross McKinney, MD, chief scientific officer for the AAMC. "The challenges that institutions face vary, depending on where they are located, their size, and the intensity of the research programs.  Dr. Thompson has a very broad and helpful perspective, having trained in Puerto Rico, Wisconsin, and Texas, and she was selected for the steering committee on the basis of both her experience and her insights, as well as her commitment to developing and sustaining a vibrant pipeline of future biomedical researchers whose work will include fundamental discovery, minimizing health disparities, and increasing community engagement.  We welcome her passion, perspectives, and expertise".